What will happen to their little heads so they want to sleep with us and resist so much to fall asleep alone? Well, rectify, sleep, eat, play, breathe…
as Fernando says: "Mom, I want to be always like this, stick to you like a limpet." Now that I tell you and I write it seems to me precious, the most sincere declaration of love you can do, but when your lapitas does not let you talk on the phone, or take a shower, anyway, or breathe, because the truth is that it overwhelms a little…
The other day we were in the changing room of the pool, and Fernando kept talking and asking, and even a girl of about seventeen years made him smile at the curiosity of Fernando, to which I replied (typical phrase of mother): " Phew! I have so many questions. " And the big girl of seventeen gave me a real lesson of maturity when she said to me: "Take advantage now and solve all your doubts, because not much will do things without asking." Take it !!!! How do you stay?
So every time I feel like I'm short of air I remember this life lesson and I think about how fast time passes, and how independent my big lapita is …
Well, I was thinking of introducing DIY to children, but I think it's such a heavy issue, so much has been written about it and I've read so many books, that now that I've overcome it, I prefer to turn pages and make pajamas. And you will tell me: but this woman, because she makes a pajamas if Primark or H & M are so fancy and cheap? For two reasons: the first is that looking for long-sleeved pajamas in summer is very complicated, and the second is that frankly, I like mine more!
Because here, in the North, we slept tapaditos and fresquitos. I am sorry to create in you a slight feeling of envy. This is the price of not being able to wear tank tops, and of almost not being able to wear dresses or sandals, with what I like to me!
If you are reading this is either because you are a relative or friend of mine (in that case you can stop reading, now begins the technical part); Or because you like sewing (in which case what you are going to see you will have mega-surpassed); Or because you would like to like the sewing and want to start in the handmade costuril. If you are from this last group, go ahead! Making a pajama pants is one of the simplest things out there !! It is done in a half hour (well, a little more if you are inexperienced), you can choose the fabric that you want and then you feel great, with the endorphins revolutionized (almost, almost like half an hour of sport).
Trousers:
Cut the fabric.In total four pieces are cut.In one the shot is a bit more pronounced (the back) and the camal wider. Remember to cut the two that are the same, one with the fabric of the right and the other of the reverse. In my slate I give you the approximate measurements in case you do not have a basic pattern. This model is quite wide (I think a pajamas should be so that it is comfortable).
We start by facing right against the two pieces that we have cut equally and a stitching is made only in the part of the shot.Then with the two pieces that are now, face straight against right and a stitching is made by both sides of the pants.All that is left is the stitching that goes from the inside of one leg, through the shot and down to the other leg (inside the camales). It is sewn in one go.
Now touch the waist.We turn and turn about 2 centimeters (or the width of the rubber to be used) and a stitching is done.Then the gum is passed the width of the child's waist. I also made a pair of buttonholes on the front of the pants to pass a cotton ribbon, which is only decorative in principle (it is also very useful to know which is the front of the pants, another option is to put an identification tape behind Label mode).
And the same on the bass.Turn around and sew.
T-shirt : here I propose two options. Or paint it with cloth paint, or sew a pocket or some decorative motif.
Do not tell me that easier can not be … Also, now on vacation surely you will have more time.
Next I leave the other pajamas that I did some time ago, with the pocket version on the shirt.
I can only say that if someone is encouraged I would love to tell you and send me a photo. With all your handmade / madebymummy I will make an entry to the blog.What do you think?
Gallery
Condo Blues: DIY Flannel Pajama Pants
Source: www.condoblues.com
the breezy tee {free womens sewing pattern in size L}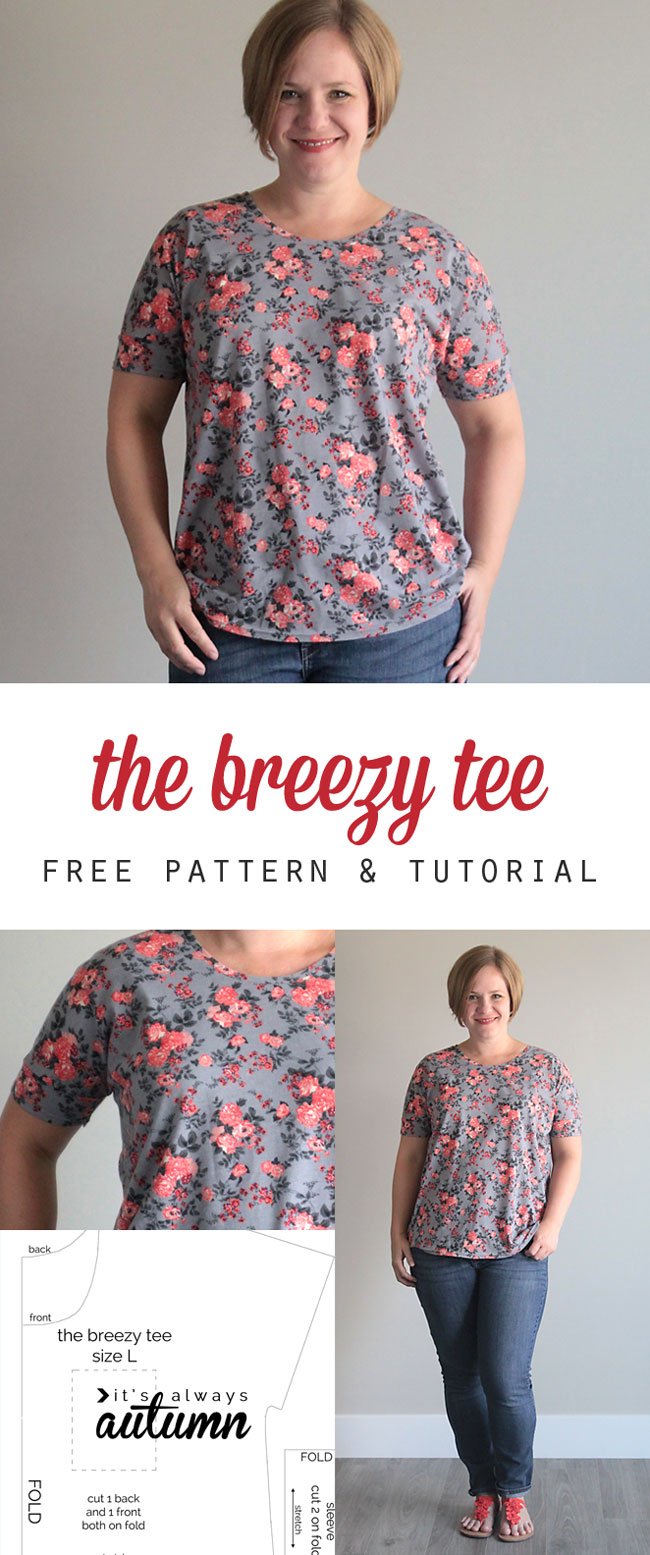 Source: www.itsalwaysautumn.com
25+ best ideas about Recycle Old Clothes on Pinterest …
Source: www.pinterest.com
The Big Bang Tshirts Stylish Theory: Most excellent …
Source: thebigbangtheoryeva.blogspot.com
40 Genius No-Sew DIY Projects
Source: www.brit.co
Make a SLIP to wear under your dress
Source: sewguide.com
DIY Elf-Inspired Christmas Pajamas
Source: www.artsyfartsymama.com
18 Ways to Upcycle Old Clothes
Source: www.seamsandscissors.com
How to Fix the Gap in Pants
Source: www.pinterest.ca
Free Baby Girl Dresses | Holiday Map Q
Source: holidaymapq.com
Girl Charlee Fabrics: Girl Charlee Fabrics :: Top 10 Indie …
Source: blog.girlcharlee.com
Make a SLIP to wear under your dress
Source: sewguide.com
DIY American Girl Doll Outfit
Source: www.meatloafandmelodrama.com
Make a SLIP to wear under your dress
Source: sewguide.com
Make a SLIP to wear under your dress
Source: sewguide.com
DIY Onesies {Baby Gifts}
Source: www.mayricherfullerbe.com
Make a SLIP to wear under your dress
Source: sewguide.com
How To Make A Ruffled Skirt
Source: www.fidelaklilu.com
No Sew Tank on Pinterest
Source: www.pinterest.com
New Video
Source: www.shinyhappyworld.com